Soneva Fushi
Who: Couples, Honeymoons, Families and Groups
From £7,397pp
Paradise Found at Soneva Fushi
On this week-long itinerary, dive on spectacular reefs, snorkel in the largest manta aggregation site in the world, watch frolicking dolphins aboard a sunset dhow boat and spend a blissful night marooned on your own remote sandbank. All while staying at Soneva Fushi, the most beautiful resort in the Baa atoll in the northern Maldives.
Itinerary at a Glance:
Dive on spectacular reefs across the Baa atoll and other nearby atolls
Be surrounded by hundreds of manta rays in the largest manta aggregation site in the world
Enjoy a sunset dolphin cruise with a glass of champagne and canapes. Spend the night on your own private sandbar after a private candlelit dinner
Why Book with Original Diving?
Just a few of the extra touches that come as standard on an Original Diving holiday...
See More
All of the holidays we create are completely tailor-made to you
This sample itinerary is intended to give you a flavour of what we can do
Day 1:

International Flight
This evening it's time to board your flight to paradise. Enjoy a glass of bubbly in the airport lounge before flying overnight to the Maldives.
There are direct flights between November and March, which take ten and a half hours. For the rest of the year, you will transition through a Middle Eastern country en route.
Day 2:

Welcome to the Maldives
You will touch down into Male in the morning and be met in arrivals by one of our representatives on the ground, who will escort you to the seaplane for your 30-minute flight to the resort. Keep your eyes glued to the window for spectacular birds-eye views of the atolls and islands.
Fresh off the plane you will be greeted with a refreshing drink and shown to your villa. Once you've settled in, relax into island life - your villa is just steps from the Maldives' signature turquoise lagoon should you wish to shake off any jet lag with a swim.
When you start to feel a bit peckish, either order some lunch at your villa or head to Mihiree Mithaa, one of the four restaurants on the island which offers delicious dishes varying from Asian to Mediterranean and everything in between - the wood-fired pizzas are definitely worth sampling.
The afternoon is all about recharging your batteries. Find a spot on the beach to relax with a book. Speak to the dive centre to organise your diving for the coming days or, for a more active afternoon, hit the water kayaking, paddle boarding or windsurfing.
In the evening head to Out of the Blue, the island's overwater restaurant, to dine on delicious Vietnamese or Indonesian cuisine before stargazing from your villa's private deck.
Don't miss the chocolate and ice cream rooms, where you will get to try one of the 60 flavours of ice creams and sorbets as well as a huge assortment of chocolates, truffles and pralines, a sweet tooth's dream!

This morning, get (wet) suited and booted as you kick off your diving for the week.
Head out for a morning dive at Nelivaru Tila, a short five-minute boat trip from the shores and an incredible introduction to the watery world. The site is a cleaning station for manta rays, so expect to see up to 20 of these winged beauties glide past as well as gobies, pistol shrimps, scorpion fish, blue-fin trevally and huge shoals of fusiliers.
Head back to the resort to refuel on lunch at one of the island's restaurants, such as So Bespoke, a Japanese restaurant focused on fresh Teppanyaki cuisine.
In the afternoon, head back under the waves exploring Maavaru Tila (Tila means shallow reef in Dhivehi) which is home to lots of big fish including barracudas, eagle rays, Napoleon wrasses and the odd shark.
Sip on sundowners on the beach before grabbing a bite from Fresh in the Garden, a vegetarian and plant-based restaurant located in a treehouse high above the island's gardens with an open kitchen where you can watch your dinner being prepared under the stars.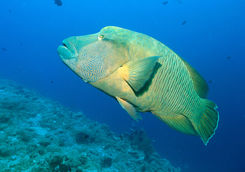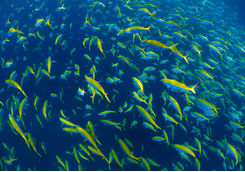 Day 4:

Mingle with Hundreds of Mantas at Hanifaru Bay
If you are visiting the Maldives between June and November, head out on the world's best snorkelling trip (official) to nearby Hanifaru Bay.
Why is it so special? Well, you will find one of the largest aggregations of manta rays worldwide. Swim into the centre of the bay and watch in awe as you are surrounded by hundreds of mantas gracefully barrel rolling to scoop up plankton. If you are very lucky you may also be joined by whale sharks keen to join the buffet.
While you are on a high from the manta experience head to a remote island where you feast on a picnic prepared specially for you by one of the resort's expert chefs.
In the afternoon head out for a dive on one of the nearby reefs such as Daravandhoo Tila, where you will see a nice mixture of small and large marine life. You may even get to spot more mantas (not by the hundred here though) coming into the cleaning stations.
In the evening head to Cinema Paradiso, an open-air cinema where you can watch films under the stars, snuggling on comfy bean bags with popcorn or ice cream (or both!) in tow.
From June to November Hanifaru bay plays host to one of the largest manta aggregations in the world. At times there may be more than 150 mantas feeding in there at a time. They may even be joined by whale sharks which are also attracted to the plankton, which is funnelled into the bay through the channels in the reef.

Day 5:

Diving and Sunset Cruise
New day, new reef. This morning, explore the fishy splendours of Muthafushi Tila.
Located a 30-minute boat ride away, Muthafushi Tila is home to a rich variety of marine life, from large schools of blue-line snappers to sweetlips and so much more. Heading into the shallower waters you are likely to see hunting jacks and giant trevallies. You will also see an area covered with anemones which are home to lots of Nemo's cousins clowning about.
For your second dive of the day go to Kakka Tila which is a large triangular tila. Here you can drift with the current, looking out for eagle rays, stingrays and resting nurse sharks. The tila is also covered in a variety of soft corals topped by huge plumes of tropical fish.
This afternoon, relax on the beach or take out some kayaks or paddleboards and see if you can paddle all the way around the island.
In the early evening board one of the resort's boats in preparation for the sunset dolphin cruise. Enjoy champagne and canapes as you watch huge pods of dolphins frolicking in the waves as the sun goes down over the Indian Ocean.
Back at the resort head to Sobah's restaurant, which is set on an uninhabited island 15 minutes away from the main resort. Here you can enjoy local Maldivian food cooked with traditional techniques with ingredients found on and around the island.
Day 6:

Did Someone Say Freedive?
Fancy becoming a fish this morning? Experience the underwater world sans tank with a freediving class.
During the class you will learn breathing and finning techniques that will help to maximise the amount of time you can hold your breath for. Alternatively, keep your tank firmly strapped your back.
If you enjoyed your morning freediving class then practice your newly-learnt techniques on the house reef or head out for an afternoon dive at Sola Corner. This is a manta cleaning station based on a flat outer reef carpeted in coral, home to a wealth of fish life as well as eagle rays.
This evening you will have a unique chance to spend a night camping on a private sandbank in a luxurious Bedouin-inspired tent. You will have a romantic candle lit dinner on the beach served by your personal hosts. They will then depart so you have the entire island to yourself for the night, this a very special experience.
Day 7:

Spa Morning & Afternoon Adventure
This morning you will be greeted with a delicious breakfast on your sandbank before being brought back to the main island.
Spend the morning relaxing on the beach or knead any residual stress out at the spa. Enjoy a delicious sushi lunch at the So Hands On restaurant before heading out for an afternoon dive at Kotte Faru which is an outside reef with a steep drop off and another hotspot for majestic mantas.
This evening enjoy dinner at the Out of the Blue restaurant which is home to a grill and pizza area, the first overwater organic greenhouse in the Maldives, a cheese room and an ice cream and chocolate parlour. You'll be spoilt for choice!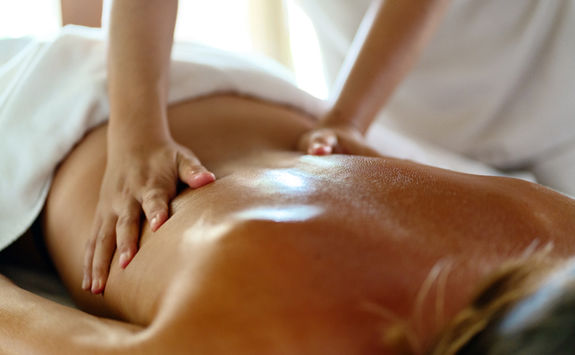 This morning head to Seven Blocks dive site, one of the most untouched dive sites in the entire Raa atoll boasting wonderful colourful coral reefs and explosions of colourful fish.
Refuel with lunch back on the island before spending the afternoon on top of the waves. Led by one of the island's expert surfing instructors learn to catch some of the world-famous waves of the Maldives. All of the resort's surf equipment is eco-friendly and made from recycled material, making them the first fully sustainable surfing programme in the world.
This evening, join the Once Upon a Table dining experience. This is a special evening hosted by some of the biggest names in fine dining who will be the visiting chef for the resort. The chefs will demonstrate all their culinary creativity and skills as they cook in front of you and serve up beautiful dishes for you to enjoy. The perfect way to spend your last night in paradise.
Sadly, it is time to leave this island paradise. You will take the seaplane back to Male in good time for your flight which will take around 30 minutes. The flight home will take around 10 hours, arriving into London in the early evening.
All of the holidays we create are completely tailor-made to you
This sample itinerary is intended to give you a flavour of what we can do
A Rough Idea of Price
While all of our holidays are completely tailor-made and prices will vary based on things like time of year and level of accommodation, we want to give you as good an idea of how much this itinerary will cost. The below prices are based on two people sharing.
This Itinerary
If you would like to book the exact itinerary mentioned above, with economy flights, during mid-season and staying in our preferred room category at our preferred hotels.
Bells & Whistles
If you are looking for something extra special and would like to add business or first class flights, stay in top room categories at some of the most luxurious hotels we work with, and add more activities and guiding.
Emily C, Eleanor and Jacqui are our experts for this itinerary and as seasoned travellers they have the inside track on the most memorable adventures.