Life is in the detail

Learn a few phrases of the local language – when engaging with local people they will be touched that you have made the effort. Plus it's pretty cool to say you can speak a little Malagasy or Swahili.

India - Original Diver
India Tyndall
Original Travel Expert
I have extensive travel experience throughout Caribbean, Indian Ocean, Australia, Europe, Far East and Africa.
My travels
Travel Things I Want To Do Before I Die
Liveaboard trip to Raja Ampat
Dive with Great Hammerhead sharks in French Polynesia
Watch turtles hatching and their perilous first trip into the sea (the only time they will touch land until they return to the same beach to lay their own eggs)
See a wild pangolin on Safari - they are one of the world's most endangered species and my favourite animal!
Go birding in Papua New Guinea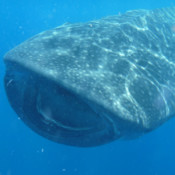 Best Moments
Helping out with a big cat charity in Namibia during their annual health checks - watching the process of darting 46 cheetahs, 6 leopards and 4 lions over 10 days to then bring them in for a full health and dental check. Safe to say watching a lion have a root canal treatment was surreal, and being able to touch such incredible animals is something I'll never forget.
Qualifying as an Open Water diver in 2008 and diving with manta rays on my first qualified dive whilst staying at Soneva Fushi - I didn't really know what they were at this point but was blown away by their size and grace.
A helicopter Safari from the Northern Kenya to Lake Turkana with my whole family. The change in landscape was breath-taking and seeing hunting cheetahs and basking crocs from an open-sided helicopter was awe-inspiring.
Fulfilling a life-long dream and night-snorkelling with a feeding whale shark while staying at Maalifushi in the Maldives.
Toughest Travel Moment
Standing my ground as a young elephant in musth charged at me and the lodge manager in Kenya, despite every ounce of me wanting to turn around and bolt. The elephant had broken in to the lodge grounds in search of some juicier trees, and was determined not to be ushered out!
Weirdest Travel Moment
Finding a Brookesia Minima (one of the world's smallest chameleons at about the size of your pinky nail) on a small island off the Northwest of Madagascar, when the species had never been recorded there before.
Meet the rest of the team
We're seasoned travellers who combine our personal insights and exceptional knowledge to create memorable trips and experiences.
Start creating your tailored trip today
Our thoughtful experts are ready with ideas, inspiration and advice for your next journey.
Working with you we'll craft an unforgettable trip and tailored itinerary.
We're here to help with everything while you're away from the smallest to the biggest request.
Inspired by my trips or expertise? We are all seasoned travellers here with the inside track on the most memorable adventures.
Call us on 1-800-652-1972