It's no secret that the Galapagos is a dream destination for most divers. It boasts incredibly biodiverse waters that are home to a huge range of marine life. From penguins and mola molas, to large congregations of hammerhead sharks, the Galapagos Islands are filled with rare and unique species. What many don't realise is that the islands lie in the centre of three currents - the Humboldt Current, the Panama Flow and the Cromwell Current, so naturally drift diving in the Galapagos is fantastic. Luckily, the island's dive sites aren't restricted to expert divers, with a range of spots for novice and advanced drift divers. Here are our top picks for drift diving in the Galapagos…
North Seymour
North Seymour is a great spot for both beginners and advanced divers, although at times the current can be strong. The dive site consists of a rocky reef that gradually tails off to a sandy bottom between 16 and 18 metres deep. It's a great spot for seeing black and whitetip reef sharks, as well as turtles, spotted eagle rays and large schools of fish.
Mosquera
Mosquera is spot for drift diving in the Galapagos that we recommend for inexperienced divers. The currents are usually mild to moderate, making it a fun little drift dive for all levels. The site, which is between Seymour and the Baltra Islands, has a sandy bottom between 15 and 18 metres deep as well as a rocky drop-off at around 21 metres. It's a great spot for seeing hammerhead sharks, as well as curious sea lions, turtles and a variety of rays.
Gordon Rocks
We recommend Gordon Rocks for advanced drift diving in the Galapagos. Although the currents can be calm from time to time, they are usually strong, making the site unsuitable for newer divers. The site is an old volcano crater with three exposed rocks, three pinnacles and a sandy bottom at 32 metres. The site's swirling currents make it a hotspot for schooling hammerhead sharks - one of the main draws of visiting the Galapagos, however, there's all kinds of other wildlife in the area, from blacktip reef sharks and turtles, to eagle rays.
Cabo Douglas
If we had to name our favourite spot for drift diving in the Galapagos, it would have to be Cabo (Cape) Douglas. This dive site, on the northwest of Fernandina Island, is the epitome of diving in the Galapagos, with a jaw-dropping variety of creatures found nowhere else on Earth. It's a moderate drift dive with the opportunity to dive among the infamous Galapagos marine iguanas and Galapagos penguins.
With so many incredible dive sites, it's no surprise that drift diving in the Galapagos is on many diver's bucket lists. If you're thinking about a once-in-a-lifetime trip to the Galapagos, get in touch with a member of our team who can help create your dream itinerary.
Itineraries
Best for: Couples, Honeymoons, Families, Groups and Solo Travellers
Exploring the Natural Highlights of Ecuador
This two-and-a-half week trip will show you the incredible diversity in Ecuador and the Galapagos Islands. In Ecuador, explore the colonial city...
19 Days
From £10,520pp
Best for: Couples, Families, Groups and Solo Travellers
An Epic Adventure Diving the Galapagos
Spend a week diving the bucket list-worthy Galapagos islands. Dive with schools of hammerheads, huge pregnant whale sharks, rays, sea lions...
9 Days
From £8,780pp
Where to go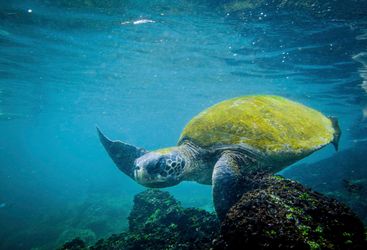 Ecuador & the Galapagos
Home to a rich variety of wildlife, both above and below the waves, some of which are found nowhere else in the world.
Related Collections
Luxury Diving Galapagos
We challenge you to find a 'world's best diving' round-up that doesn't include the Galapagos
Start creating your tailored trip today
Our thoughtful experts are ready with ideas, inspiration and advice for your next journey.
Working with you we'll craft an unforgettable trip and tailored itinerary.
We're here to help with everything while you're away from the smallest to the biggest request.
Emily C and Eleanor are our 'Drift Diving in the Galapagos' experts and as seasoned travellers they have the inside track on the most memorable adventures.