Mozambique has a well-deserved reputation as a hotspot for megafauna. But, what sets the country apart from other popular diving destinations around the world is the combination of high-end resorts and unspoilt dive sites. This, alongside the diverse mix of pristine coral reefs, mangrove forests and seagrass meadows, is what makes luxury diving in Mozambique so spectacular.
With roughly 1,500 miles of coastline, there are endless dive sites to discover. However, The Quirimbas Archipelago in the north and the Bazaruto Archipelago in the south are two of our top choices when it comes to luxury diving in Mozambique.
You could find yourself in the remote Quirimbas Archipelago, on a private island, enjoying sunset cocktails at the Azura at Quilalea, after a fun-filled day of diving, kayaking and fishing. Or, relaxing in your sea-view villa in the Anantara Bazaruto Island Resort & Spa, on yet another private island (Bazaruto) in the Bazaruto Archipelago National Park.
Both parts of the country are equally as beautiful, with a vast array of marine life, white sand beaches, and crystal clear waters. The Quirimbas Archipelago (Ibo Island in particular) still bears traces of Mozambique's colonial past, with old Portuguese settlements and Arabic and Indian-influenced buildings. This makes it a wonderful choice for those interested in luxury diving in Mozambique and learning about the country's history and culture.
The southern half of the Quirimbas Archipelago is a part of The Quirimbas National Park, a 550 square-mile area that encompasses 11 islands, the Montepuez River and Lake Bilibiza. In its entirety the archipelago stretches from Pemba to the border of Tanzania, creating a chain of almost 250 miles of coral reef, with more than 350 species of reef fish, over 160 species of coral, dugongs, turtles and more.
Renowned dive sites in the Quirimbas Archipelago include the fabulous house reef in front of the Azura at Quilalea, and the famous St. Lazarus Bank nearby. St. Lazarus Bank is a top spot for seeing sharks, with numerous species (tiger, bull, grey reef and migrating scalloped hammerhead) frequently spotted in the area. The dive site is also home to an impressive reef and large schools of fish.
In southern Mozambique, the Bazaruto Archipelago is renowned for its pristine dive sites and amazing resorts. There are several places to stay in the Bazaruto Archipelago National Park, which spans 550 square miles, making it one of the largest marine conservation areas in the Indian Ocean.
Divers flock to visit the Two-Mile Reef, a flat-topped barrier reef that, contrary to what its name suggests, stretches for just over one mile. The huge reef has countless dive sites,
including beginner sites like Coral Gardens, with colourful hard and soft corals between ten and 13 metres deep, and advanced sites like Deep Sponge, a popular site on the edge of the barrier reef at a depth of 32 metres, home to numerous sponges and the occasional tiger shark (if you're particularly lucky).
As you can see, luxury diving in Mozambique is characterised by remote island getaways and untouched dive sites. Our team are big fans of Mozambique and are lucky enough to have visited on more than one occasion. Using our insider knowledge and personal experience, we can help you to create the perfect custom itinerary for your next diving holiday.
Where to go
Mozambique
Untouched beauty along with some of our favourite dive sites. What's not to like about Mozambique?
Where to Stay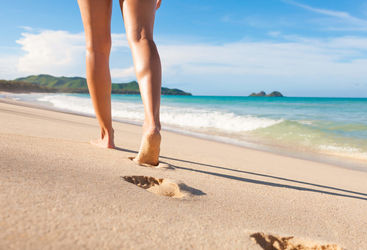 Azura at Quilalea
Azura at Quilálea is an idyllic Mozambique island resort situated in a forgotten corner of Mozambique's Quirimbas Archipelago.
Start creating your tailored trip today
Our thoughtful experts are ready with ideas, inspiration and advice for your next journey.
Working with you we'll craft an unforgettable trip and tailored itinerary.
We're here to help with everything while you're away from the smallest to the biggest request.
Emily C and Eleanor are our 'Luxury Diving in Mozambique' experts and as seasoned travellers they have the inside track on the most memorable adventures.