This morning, set out to explore the reef. All of the dives are either conducted from the shore or by RIB inflatable - it is a thrilling experience pushing the boat past the breakers before zooming towards the reefs close by.
Diving, visibility ranges between 15 - 40 metres with warm waters year-round. All of the dives are drift dives, varying from easy to advanced, and you'll be rewarded with numerous sightings of the big stuff.
Spend the afternoon catching rays on the resorts sun terrace or back underneath the waves, heading back to the beach to watch sunset.
In the evening explore Tofo's local restaurants - Mango Beach restaurant in particular has fantastic seafood. Stay for drinks in Tofo's buzzing bars (Dino's and Fatima's Nest are both along the beach with great views) or head back to the privacy of your hotel.
?>
?>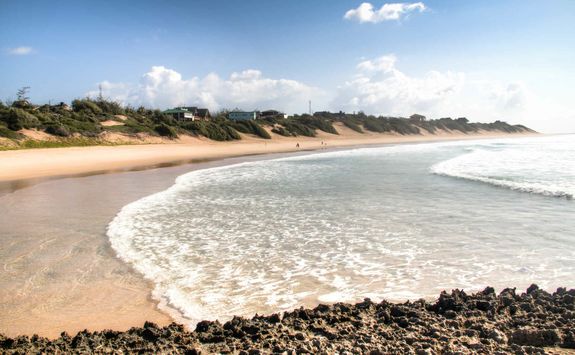 ?>
?>