Start your morning underwater. A two-mile reef located off the island attracts an abundance of marine life, including turtles, dolphins, sharks, eagle rays and vibrant reef fish. The island houses its own fully equipped dive centre so the children (and adults) can become PADI qualified - the PADI Bubblemaker course means that children as young as eight can try diving.
Back on the island, refuel with a delicious fresh lunch (the chefs can create dishes tailored to a younger palate) before taking an unforgettable swimming and horse riding adventure around the island.
In the evening you can choose a secluded spot around the island in which to enjoy a private meal, either with the children or a deux after leaving them with a babysitter.
?>
?>
?>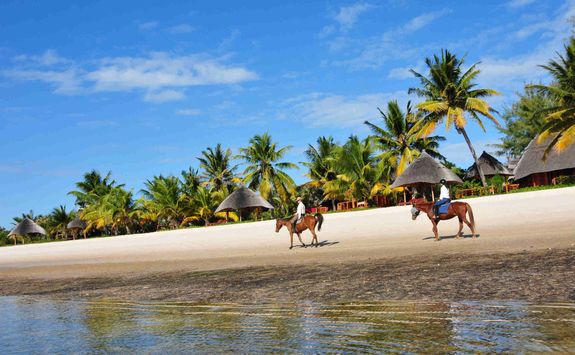 ?>