There's no time for a lie-in here; rise and shine alongside the wild animals for a sunrise game drive.
The Selous is the largest game reserve in Africa and its wild, rugged plains are home to an astonishing amount of wildlife, including hippos, wildebeest, wild dogs, zebras, buffaloes, giraffes and impalas, to name but a few. With so much game there is plenty of predator action - look out for the Selous lions' grizzly daylight hunting techniques.
Head back to camp to refuel on a delicious meal alfresco before spending the afternoon at leisure, whether fishing or heading back out to the bush on a walking safari. In the evening, dine under the stars as you listen to the bush come alive as nocturnal creatures rise from their slumber.
?>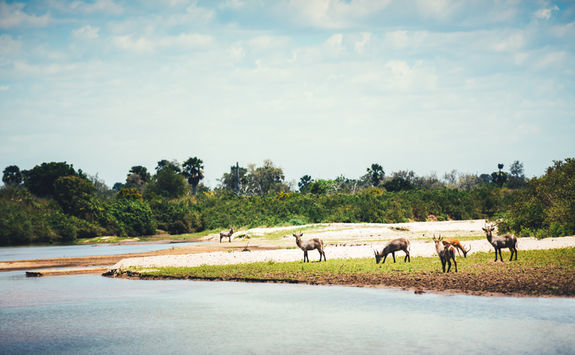 ?>
?>
Additional Activities
Head out on a boat safari to get up close and personal with the diverse wildlife along the Rufiji River