When it comes to diving, Oman is a jewel in the Middle East. With just under 2,000 miles of coastline bordering the Gulf of Oman and the Arabian Sea, Oman has countless dive sites to discover, most of which are relatively untouched. There are some fantastic dive sites close to Muscat, Oman's dazzling capital, as well as a little further afield on the Musandam Peninsula.
Unlike its extravagant neighbour, the United Arab Emirates, you won't find high-rise buildings and man-made islands in Oman. Instead, you'll discover sprawling mountains, enchanting wadis and ancient settlements. However, this doesn't mean a luxury diving holiday in Oman is without its comforts, as there are plenty of high-end and five-star resorts to choose from. Our team can even plan a tailored private dive safari, combining the experience of a luxury yacht, a private tented camp and, of course, some phenomenal diving.
Our favourite spots for luxury diving in Oman are the Daymaniyat Islands (30-40 minutes by boat from Muscat) and the Musandam Peninsula.
Daymaniyat Islands
The Daymaniyat Islands have been protected by the Omani Government since 1996. The small archipelago contains nine rocky islands, with small white-sand bays and azure blue waters.
There are over 20 dive sites across the Daymaniyat Islands Nature Reserve, but a couple of our favourites are Three Sisters and The Aquarium. Three Sisters is a beautiful dive, with large boulders encrusted with soft and hard corals. It's a great spot for encountering green hawksbill turtles, and you may even come across eagle rays and leopard sharks.
The Aquarium begins as a shallow dive at seven metres, gradually sloping to 15 metres before reaching a steep drop-off that plunges down 30 metres. It's a brilliant dive during the day as well as night, with a whole host of critters such as honeycomb morays, cuttlefish, nudibranchs and seahorses.
Musandam Peninsula
The Musandam Peninsula is another top contender for a luxury diving holiday in Oman. The peninsula, which is completely cut off from the rest of the country, boasts over 25 dive sites suitable for beginner and advanced divers.
Lima Rock and Umm Al Fayarin are two of the best dive sites in the area. The southern side of Lima Rock is a good site for mixed-ability groups, with a beautiful boulder field lying
between 12 and 20 metres, decorated with a variety of soft and hard corals. Advanced divers exploring depths deeper than 20 metres will discover yellowmouth morays as well as leopard and whitetip sharks resting on the bottom.
Umm Al Fayarin is another mixed-ability site with an abundance of marine life. The rocky island is surrounded by sloping coral reefs and vertical walls at depths of between five and 40 metres. Divers can spot everything from colourful nudibranchs to several species of ray (cowtail, torpedo, eagle). Divers at Umm Al Fayarin also have a good chance of spotting whale sharks during the season (May to October).
Luxury diving in Oman is a unique combination of the opulence of the Middle East and world-class diving. If you're considering visiting Oman for your next dive holiday, let our team assist you in creating your dream itinerary.
Where to go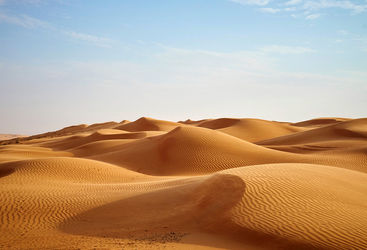 Oman
Oman has spectacular scenery, both over and under the water. And the bonus, it's relatively quiet and untouched when compared to its Middle Eastern...
Musandam Peninsula
Dramatic underwater landscapes and abundant marine life make the Musandam a must for divers looking for something different.
Start creating your tailored trip today
Our thoughtful experts are ready with ideas, inspiration and advice for your next journey.
Working with you we'll craft an unforgettable trip and tailored itinerary.
We're here to help with everything while you're away from the smallest to the biggest request.
Emily C and Eleanor are our 'Luxury Diving in Oman' experts and as seasoned travellers they have the inside track on the most memorable adventures.