Lisbon and the Azores
Who: Couples, Honeymoons and Solo Travellers
From £2,700pp
10 Days in Lisbon and the Azores
On this ten-day holiday itinerary, island hop across the Azores, exploring the spectacular green and azure lakes of São Miguel, dipping into thermal springs and diving WW2 wrecks before heading to Santa Maria to dive Europe's best sites. Finish in Lisbon, Portugal's picture-perfect capital, rich in heritage and charm.
Itinerary at a glance:
Hike the rugged landscapes that characterise the Azores, discovering the green and azure lakes of São Miguel and the beaches of Santa Maria.
Dive the SS Dori wreck from São Miguel, a WW2 wreck involved in Operation Overload.
Set out from Santa Maria to dive the offshore sites of Ambrosio, Formigas and Dollabarat, habituated by an abundance of pelagic species and home to the best diving in Europe.
Soak up Lisbon's laid-back atmosphere while wandering its narrow cobblestone streets past picturesque squares and colourful tiled buildings.
Why Book with Original Diving?
Just a few of the extra touches that come as standard on an Original Diving holiday...
See More
All of the holidays we create are completely tailor-made to you
This sample itinerary is intended to give you a flavour of what we can do
Day 1:

International Flight
It's an early start today, with a two-and-a-half hour flight from London to Lisbon, and then an onward two-and-a-half hour connecting flight to Ponta Delgada on São Miguel Island with your bags checked straight through.
On arrival, make you way to the car hire desk where you can pick up your car to make the journey to your hotel. Spend the rest of the day at leisure, whether you choose to relax at the hotel, walk along the rugged coastline or drive east to the village of Furnas to take a dip in the bubbling hot springs.
This morning drive south to the sleepy town of Vila Franca do Campo, to dive with our preferred centre. Wreck-heads can head off to dive the Dori, the fascinating World War II wreck that was involved in the D-Day landings.
For your second dive, enjoy the crystal waters and interesting marine life on the gentle dive sites around the Ilha Franca. Located less than a mile off the coast, the small islet was formed from an ancient submerged volcano. Diving here you can spot moray eels, sting rays, groupers and octopus as well as an array of nudis.
In the afternoon, head back to your hotel for sundowners or drive back to Ponta Delgada to nibble on petiscos (Portuguese tapas) over live music - the town is renowned for it's buzzing jazz scene (Colégio 27 in particular is a popular haunt).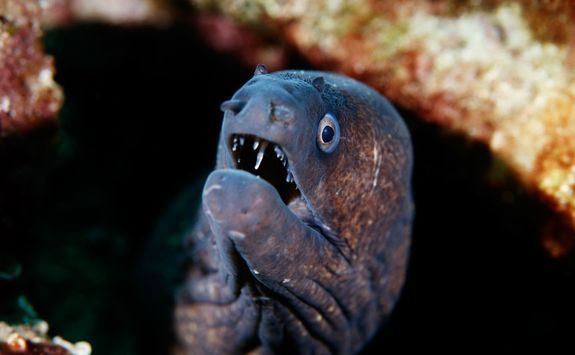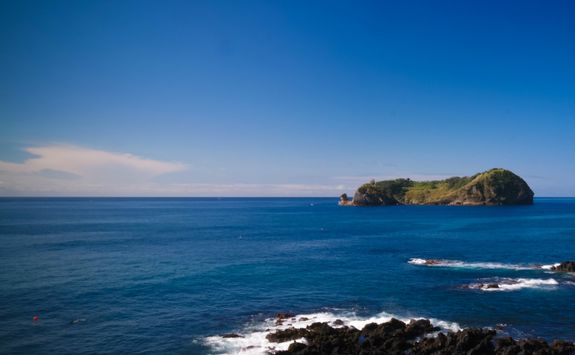 After an early breakfast, you can set out on a self-drive tour of the west side of the island.
Driving to the parish village of Sete Cidades, hike to the Vista do Rei (King's View) lookout for spectacular views over the iconic green and blue lakes - one of the seven natural wonders of Portugal. The active inclined can opt to cycle or kayak around the lake or pick a secluded spot by the waters edge to enjoy a picnic.
If you're still feeling adventurous, you can go rock climbing in the Ferraria area before bathing in natural thermal pools. Head to Mosteiros Beach to watch sunset before heading back to your hotel for supper.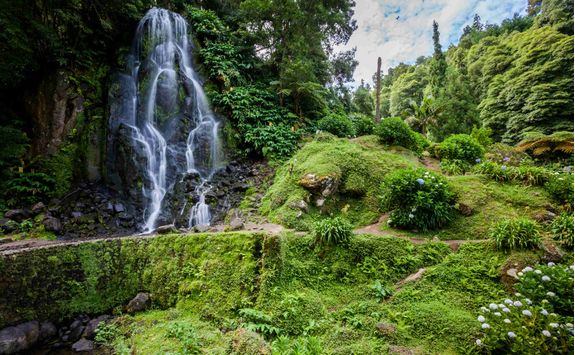 Additional Activities
Spend the day out on the open ocean, spotting whales and dolphins off the coast of Ponta Delgada.
This morning you will drive to Ponta Delgada to drop off your rental car in plenty of time for your 30-minute flight to Santa Maria.
Once you have cleared customs, you will be met by your driver and privately transferred to your hotel. The most southerly island in the Azores, Santa Maria enjoys the sunniest climate, and with various beaches and tidal pools, is the the best for swimming.
Take a walk along the coastline, or for those who want to hit the waves, you can surf, water ski and sail from the shores of Praia Formosa.
After an early breakfast, it's time to hit the sea to spot the 'big fish'. Santa Maria is the best access point for the incredible offshore sites of Ambrosio, Formigas and Dollabarat, arguably the best diving spots in Europe.
At Ambrosio you can have exhilrating devil ray encounters while moored in the deep blue, and at the Formigas islets various cetacean species can be spotted from the boat in superb visibility. Located a few miles south-east of Formigas, Dollabarat features a seamount starting at five metres that quickly drops to 30 metres. Hover over the reef to spot dusky groupers and barred hogfish or look out to the open blue for the possibility of sharks and other pelagics.
After an active days diving, unwind with a relaxing spa treatment at your hotel or for those still energised, take a walk in the surrounding countryside before dining on a delicious supper at your hotel.
Day 6:

Santa Maria to Lisbon
This morning you will be transferred to the airport in plenty of time for your flight to Lisbon, connecting through Ponta Delgada on the way. The flights will take 30 minutes and just over two hours respectively.
Once you have cleared customs, you will be met by your private driver and transferred to your hotel. Depending on where you choose to stay, the journey should take no longer than 30 minutes.
Boasting a waterside location and year-round sunshine, Portugal's capital is a myriad of colourful buildings, churches and squares connected by delicate tiles, steep cobblestone streets and lemon-yellow trams. But the real charm lies in the wonderfully laid-back atmosphere. Either dine at the hotel or check our detailed destination Dossier for recommendations on the best restaurants in the city.
Spend the next three days exploring Lisbon. In the mornings, delve into a pastelaria (pastry shop) to pick up the city's signature custard pastries before ambling through a different district.
Although known for its buzzing nightlife, the bohemian Barrio Alto is home to quirky boutiques and art galleries to explore; you can walk (or catch a tram) up the hill to the ruins of Castelo de São Jorge for city panoramas and wander the Alfama district, the oldest part of the city. Visit Belém to see the Jerónimos Monastery and the iconic Torre de Belém (both UNESCO World Heritage Sites), or head to the riverfront and refuel at the Mercardo da Riberia, a mix match of colourful fresh produce stalls and kiosks run by some of the city's best chefs. Pick a different sunset spot every evening before setting out for supper - we can make reservations at the best restaurants across the city.
Today, it is sadly time to return home. There are several direct flights back to London (and Manchester) throughout the day and you will be privately transferred to the airport in plenty of time for your flight home, which will take between two-and-a-half and three hours.
All of the holidays we create are completely tailor-made to you
This sample itinerary is intended to give you a flavour of what we can do
A Rough Idea of Price
While all of our holidays are completely tailor-made and prices will vary based on things like time of year and level of accommodation, we want to give you as good an idea of how much this itinerary will cost. The below prices are based on two people sharing.
This Itinerary
If you would like to book the exact itinerary mentioned above, with economy flights, during mid-season and staying in our preferred room category at our preferred hotels.
Emily C, Eleanor and Jacqui are our experts for this itinerary and as seasoned travellers they have the inside track on the most memorable adventures.