The bizarre mola mola is one of the ocean's true wonders. Resembling a five-year-old's half-finished first attempt at drawing a fish, the mola mola (or oceanic sunfish) draws gazes of both bewilderment and wonder. Diving with mola mola is a rare treat, even though they inhabit temperate and tropical waters all around the globe. Known in German as 'der schwimmender Kopf' (the swimming head), the mola mola does regularly make an appearance in a couple of the world's top diving destinations, and our team of diving specialists know when and where to be to maximise your chances of swimming alongside the world's largest bony fish.
Mola mola commonly grow to around ten feet in length and can easily weigh more than a tonne. The huge size and odd shape of these slow-swimming fish make their silhouettes unmistakeable, and seeing one lurch out of the blue en route to a cleaning station is a magical sight. The cool currents swirling around the vibrant reefs in the shadows of the islands to the south of Bali - namely Nusa Lembongan and Nusa Penida - produce the perfect conditions for these behemoths to leave the deeper waters and visit the shallow cleaning stations. Crystal Bay is arguably the world's premier site to dive with mola mola, with July through to November being Bali's main mola mola diving season, when daily sightings are all but guaranteed.
At the top of every discerning diver's destination bucket list is, without a doubt, the Galapagos Islands. This legendary Ecuadorean archipelago straddles the equator and, ever since Darwin's On the Origin of Species regaled the world with stories of the islands' diverse flora and fauna, it has continued to captivate. With giant tortoises and blue-footed boobies on land, the cool waters below the surface are home to countless species of marine life. A trip to the Galapagos not only gives you the chance to dive with mola mola but also to see whale sharks, schools of hammerheads, tropical penguins and free-diving lizards while you wait for 'the swimming head' to make an appearance.
Whether you would like to dive with mola mola from Indonesia's Island of the Gods or in the waters surrounding Ecuador's Islands of the Tortoise, we can help you tailor your perfect mola mola diving itinerary. Pair your diving trip with the Hindu temples, rugged beaches and trekkable volcanoes in Bali or with the colonial Spanish churches, Incan-era ruins and wild Amazon rainforests of Ecuador. Your next dive trip could be just as magical topside as it will be below the waves...
Itineraries
Best for: Couples, Families, Groups and Solo Travellers
An Epic Adventure Diving the Galapagos
Spend a week diving the bucket list-worthy Galapagos islands. Dive with schools of hammerheads, huge pregnant whale sharks, rays, sea lions...
9 Days
From £8,780pp
Best for: Couples and Solo Travellers
Bali and Komodo Twin Adventure
Indonesia is a diverse melting pot of a country with endless opportunities for adventure. On this 15-day itinerary to Bali and Komodo you can...
15 Days
From £4,543pp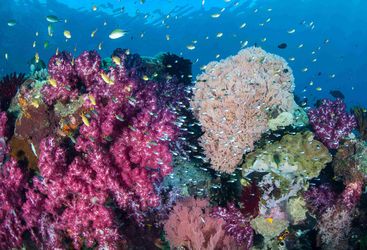 Best for: Couples, Honeymoons, Families, Groups and Solo Travellers
Indonesia Cool Combo: Raja Ampat & Sulawesi
On this two-week trip you will experience some of the best diving on offer in Indonesia. Starting on the beautiful reefs of Raja Ampat where you...
15 Days
From £4,300pp
Where to go
Ecuador & the Galapagos
Home to a rich variety of wildlife, both above and below the waves, some of which are found nowhere else in the world.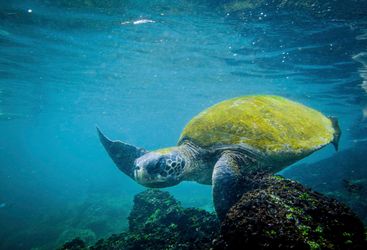 Related Collections
Luxury Diving Galapagos
We challenge you to find a 'world's best diving' round-up that doesn't include the Galapagos
Start creating your tailored trip today
Our thoughtful experts are ready with ideas, inspiration and advice for your next journey.
Working with you we'll craft an unforgettable trip and tailored itinerary.
We're here to help with everything while you're away from the smallest to the biggest request.
Emily C and Eleanor are our 'Diving With Mola Mola' experts and as seasoned travellers they have the inside track on the most memorable adventures.