Head back underwater this morning to explore one of the most beautiful dive sites of Raja Ampat, Citrus Ridge.
As the name alludes, the sloped reef is carpeted in yellow, orange, pink, purple and green soft corals and home to a huge variety of marine life. See thousands of glassfish, lurking wobbegongs and schools of barracuda, surgeonfish and batfish.
The second dive of today is at Mayhem, an aptly named site with, you've guessed it, a bustling mix of marine life. Enjoy exploring the large submerged pinnacle with schools of fusiliers, snappers, mantis-shrimp and batfish on a backdrop of colourful corals.
Sail to Arborek and drop anchor to dive Manta Ridge. Mantas are spotted along the sloping reef, often measuring up to four metres from wing tip to wing tip. It is a majestic sight to see these beautiful rays gliding through the water, passing through school after school of fish to find the cleaner wrasses they rely on below the ridge.
After this encounter, take a sunset walk around the village of Arborek before returning to Tiger Blue for dinner.
?>
?>
?>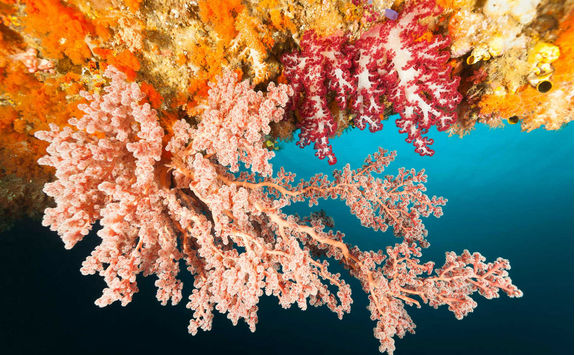 ?>