This morning you will depart for the next leg of your adventure. You will be privately transferred to the airport for your short hour-and-a-half flight to Aswan.
Once you've landed, you will be transferred to the Steam Ship Sudan on the Nile. Built in 1885 under the under the guidance of Thomas Cook, Steam Ship Sudan is one of the oldest, and certainly the most magnificent, cruise ships still operating on the Nile.
After a delicious gourmet lunch served on deck, you will spend the afternoon at the Temple of Philae, one of Egypt's most beautiful temples and an important shrine of ancient Egypt and Nubia. In the evening you can wander through the colourful markets of Aswan, taking in the sights, sounds and smells and trying your hand at haggling before heading back to the ship for dinner and your first night onboard.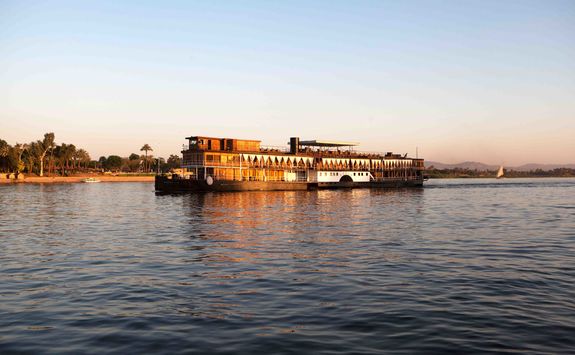 ?>
?>
?>
?>
Agatha Christie was so inspired by her cruise on the Steam Ship Sudan she set Death on the Nile on the boat itself.