Rise and shine for another dive at Gubal island, either back on the barge or at nearby Bluff Point, which is a beautiful wall dive covered in corals and anthias fish.
After this dive, the ship will cruise to the Sha'ab Ali reef, the final resting place of one of the world's most famous wrecks, the Thistlegorm. As a Second World War British Merchant Navy ship, the Thistlegorm was carrying supplies to Alexandria for British troops in 1941. Unfortunately she never made it. German bombers, assuming she was carrying troops, hit her near the stern where the munitions were stored, causing a large explosion and the ship's consequent demise.
You will do four dives on the wreck, with the first dive navigating around the outside. On the sea floor, at around 30m, are two locomotives which were thrown from the ship during the explosion. Heading back up to the deck and you will see anti-aircraft and machine guns.
On the second dive, swim into the hold of the ship. This spans two levels and contains lots of relatively well preserved objects, including crates of rifles, aircraft pieces, trucks, motorbikes and even rubber boots.
For the night dive, look out for lots of lionfish patrolling the wreck as well as a resident turtle that likes to sleep hidden away under structures on the deck.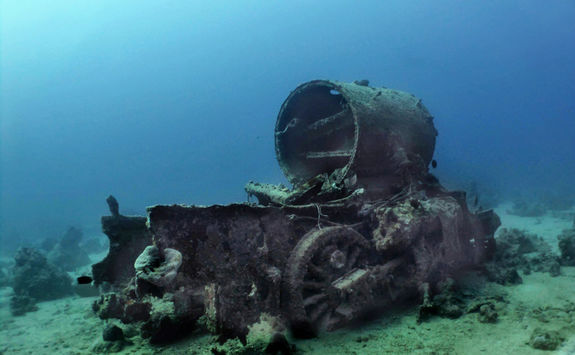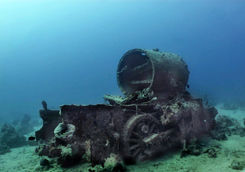 Between dives three and four, head out to a nearby reef to snorkel with curious bottlenose dolphins, an amazing experience!