One of the most beautiful archipelagos in the world, the Maldives continues to entice with its signature low lying islands (the highest natural point is two-and-a-half metres above sea level), coral reefs, mangrove forests and seagrasses, yet these sensitive habitats sadly also bring this country to the frontline of climate change. On my recent trip to the Maldives, I witnessed the incredible hands-on work that marine biologists are doing to help protect the amazing animals and habitats found in the seas around these beautiful islands...
Diving in the Maldives
During my research trip I had the chance to do a lot of diving and was saddened to see that the effects of the 2006 mass bleaching event (and smaller subsequent events) are still very evident in areas. However, luckily some reefs have been less impacted due to their deeper position and location relative to currents, which bring in cooler fresh waters and protects corals from overheating. I was also happy to see that there is still a lot of marine life present (I saw lots of sharks, mantas, schools of pelagic and reef fish, and turtles, as well as macro life), probably as a result of the nutrient-rich waters feeding into the atolls from Indian Ocean, ensuring that this is still a wonderful diving destination.
The Rise of Sustainable Tourism
Many resorts are taking action to protect the marine environment, give back to local communities and reduce their overall environmental impact, with an ever-growing presence of marine biologists running eco-initiatives such as building coral nurseries and hosting daily marine talks. I also noticed an increasing awareness of guests of the pressures faced by the marine environment, probably due to everyone's favourite conservationist David Attenborough and his ever-popular Blue Planet II.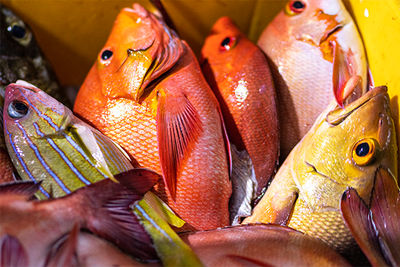 The Threat of Overfishing
While coral bleaching is obviously a big concern, most conservationists will tell you that one of the biggest threats to our oceans is overfishing. Fisheries management - including the use of marine protected areas (MPAs) - is the most effective way to tackle this. Currently the waters of the Maldives are a designated shark sanctuary and there are a few relatively small protected areas within the atolls, however there is a real lack of capacity to properly enforce these and they have not been designated in a cohesive way with a country-wide conservation aim.
Sustainability Stars: Six Senses Laamu
Pioneering sustainability across the Maldives, Six Senses Laamu's eco-credentials are endless, from working with local communities on educational projects to growing their own produce and even recycling everything on the island. To sea, there are a staggering ten marine biologists and three NGOs, including the Blue Marine Foundation, Manta Trust and Olive Ridley Project. Together they are working to create a network of MPAs, starting in Laamu then extending across the Maldives. The initial proposed areas will start off with newly discovered grouper spawning aggregation sites and areas regularly visited by mantas and turtles, as well as seagrass meadows, in an effort to protect these species and habitats from impacts from fishing.
The Significance of Seagrass
The protection of seagrass meadows is a big focus for the marine biologists, and they have managed to get 25% of resorts across the Maldives to pledge to protect at least 80% of the seagrass surrounding their resorts. Seagrass is a vital habitat for oceans, providing food and shelter for turtles, rays, seahorses and juvenile fish (so are great for snorkelling), as well as being one of the best habitats for carbon capture (it is thought that one hectare of seagrass can capture as much as 40 hectares of forest on land).
Sustainable Fishing Practices in the Maldives
The NGOs also work with local fishermen through the Laamu Atoll Council to bring in more sustainable fishing practices by providing incentives for using sustainable methods of fishing. This includes the provision of icing facilities to ensure the fish stay fresh for longer, and higher prices for fish which have been caught following the code of conduct for sustainable fisheries (agreed between fishermen and the biologists).
The Future of Responsible Travel
I found it very refreshing that Six Senses Laamu and many other resorts are seriously looking at their impact on the environment and introducing sustainable practices to try and reduce their footprint on the planet. Hopefully others will follow suit to make the future of travel more sustainable.
Want to see Six Senses Laamu's sustainability practices for yourself? Get in touch with one of our diving specialists today.