With its rich history and luxuriant reefs, divers have been flocking to the Red Sea Riviera and Egypt's more southerly dive sites ever since The Undersea World of Jacques Cousteau was first beamed into our living rooms. With endless sunshine and uninterrupted reefs just a short flight away from Europe, it's no wonder divers are attracted to the exquisite luxury diving Egypt has to offer.
Egypt's coastline stretches from the Suez Canal in the north to the Sudanese border in the south, and its dive sites are characterised by deep drop-offs, rising seamounts and World War II wrecks. We love the combination of culture and luxury diving in Egypt, and can create a tailor-made Egyptian itinerary that blends the two perfectly...
Explore the Great Pyramid of Giza, cruise the Nile in a historic steam ship and explore the stunning reefs of Hurghada. Where else can you see the oldest of the Seven Wonders of the Ancient World, luxuriate aboard the Steam Ship Sudan - which welcomed novelist Agatha Christie onboard and inspired one of her most iconic murder mysteries, Death on the Nile - and dive pristine reefs with endless visibility? Cairo, Luxor and Hurghada offer the perfect balance of culture, history and luxurious diving.
Where to go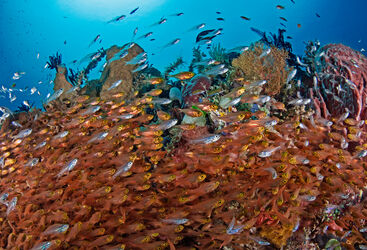 Egypt
Egypt has vast historical and cultural aspects, and also offers world class diving, all within striking distance of Europe.
Northern Red Sea
Sharm el-Sheikh is an oasis in the desert covered Sinai peninsula, featuring luxurious hotels and world class diving.
Southern Red Sea
The southern Red Sea combines what we love about Red Sea diving with a more relaxed and quiet atmosphere, that is to say, not as many people...
Start creating your tailored trip today
Our thoughtful experts are ready with ideas, inspiration and advice for your next journey.
Working with you we'll craft an unforgettable trip and tailored itinerary.
We're here to help with everything while you're away from the smallest to the biggest request.
Emily C and Eleanor are our 'Luxury Diving Egypt' experts and as seasoned travellers they have the inside track on the most memorable adventures.