It's no secret that Egypt has some of the most fascinating history in the world; from the Pharaohs and ancient pyramids to Alexander the Great and even Agatha Christie's Death on the Nile (aboard the Steam Ship Sudan, no less). And the underwater landscape is no different.
The wrecks we see today are an ode to the Red Sea's long history as one of the most important waterways in the world, initially as a trade route between Africa and Arabia, before the creation of the Suez Canal in 1869 connecting Europe, Asia and beyond. The Red Sea is like a giant underwater museum with everything from World War II wrecks (like the famous SS Thistlegorm) to merchant ships full of cars, tiles and even toilets. In fact there are so many wrecks, with so much to see in each one, that divers continue to be drawn back to the region again and again.
While it is possible to dive Egypt's wrecks while staying on land, the best way to experience the best wrecks in the Red Sea is by liveaboard. The Red Sea is broadly split into two regions, the Northern Red Sea and the Southern Red Sea, each unveiling their own trove of wrecks to explore.
For those wanting to see the 'big ticket' wrecks, Northern Red Sea itineraries cover all the most famous wrecks, including the SS Thistlegorm, Dunraven, Giannis D and Carnati wrecks, as well as some incredible coral reefs in Ras Mohamed marine park. While Southern Red Sea itineraries are mainly focused on pristine coral reefs and incredible marine life, there are some fascinating wrecks to discover, including the Tien Hsing tugboat wreck which lies on the Abu Galawa Kebira reef. Continuing further south still to Sudan, the wreck of Umbria also awaits.
Top Five Wreck Dives in The Red Sea
While there is a wealth of wrecks resting across Egypt's sea bed, here are our recommendations for the top five wreck dives in the Red Sea:
1. SS Thistlegorm
One of the world's best wrecks, the SS Thistlegorm was a British freighter bombed by the Germans in 1941. Today, the wreck lies 30 metres deep in the waters of Sharm el Sheikh and contains a museum of British military supplies, including tanks, ammunition, cars and arms
2. Giannis D
Carrying a cargo of wood, this 100-metre long cargo ship met its watery demise colliding with the Sha'ab Abu Nuhas reef (also known as the Reef of Seven Deaths due to the presence of seven wrecks). Resting at 25 metres, Giannis D is carpeted in colourful corals and harbours a wealth of marine life, from moray eels to schooling barracuda
3. SS Carnatic
One of the oldest wrecks in the Red Sea, the SS Carnatic also sank after colliding with the Sha'ab Abu Nuhas reef in 1869. A steam-and-sail powered clipper, the Carnatic was carrying a precious cargo of gold when she sank - look out and you may just find a coin (albeit, highly unlikely)
4. SS Dunraven
Sunk in 1876, the SS Dunraven was carrying a cargo of cotton and spices before colliding with the southern end of the Sha'ab Abu Nuhas reef. The wreck now rests at a maximum depth of 25 metres and is broken into three parts, with an interesting swim-through passing two boilers and huge shoals of fish that reside there
5. Chrisoula K
Another casualty of the Sha'ab Abu Nuhas reef, this 100-metre long cargo ship sunk in 1981 while carrying a cargo of floor tiles to Jeddah in Saudia Arabia, thus gaining its unofficial title as the 'Wreck of Tiles'. The wreck sits 28 metres down, on the sea bed, and can easily be penetrated, with much of its equipment still intact
Where to go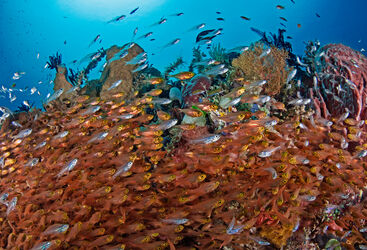 Egypt
Egypt has vast historical and cultural aspects, and also offers world class diving, all within striking distance of Europe.
Northern Red Sea
Sharm el-Sheikh is an oasis in the desert covered Sinai peninsula, featuring luxurious hotels and world class diving.
Southern Red Sea
The southern Red Sea combines what we love about Red Sea diving with a more relaxed and quiet atmosphere, that is to say, not as many people...
Where to Stay
The Oberoi Sahl Hasheesh
Sitting on the edge of the Red Sea, Oberoi Sahl Hasheesh is an oasis of Egyptian decadence and with a certified PADI dive centre offering a wealth...
Start creating your tailored trip today
Our thoughtful experts are ready with ideas, inspiration and advice for your next journey.
Working with you we'll craft an unforgettable trip and tailored itinerary.
We're here to help with everything while you're away from the smallest to the biggest request.
Jacqui is our 'Wreck Diving Egypt' expert and as a seasoned traveller has the inside track on the most memorable adventures.