Whether you're interested in learning to dive or an old hand looking to expand your portfolio of deep sea adventures; a trend-setter among your dive buddies or simply curious on where the best places to dive are this year; discover our definitive list of the best places to go diving in 2020 for every month of the year, as well as a sneak peek into January 2021…
Where to dive in February
Some of our favourite diving destinations are at their best during February, providing a beacon of light at the end of a seemingly endless January. And for a dose of vitamin D you can't go wrong with the Caribbean. Hop aboard the Turks & Caicos Aggressor II and dive the coral covered walls of Providenciales as you cruise towards Dominica to snorkel with humpback whales in Silver Banks - one of the few places in the world you can get in the water with these graceful giants.
Where to dive in April
Never to miss a theme, World Penguin Day falls on 25th April, providing ample excuse to head to the Galapagos archipelago to celebrate the smallest penguins in the world, which also happen to be the only species found north of the Equator. Over in Indonesia, Bali is celebrating all things culinary with Ubud's Food Festival (17 - 20 April), which makes for a cool combo with the marine-rich waters of Komodo.
Where to dive in May
Through a clever convergence of holiday days in May, you can get 19 days of holiday while only taking ten days off work. Take advantage of those extra days by flying to countries further afield, such as Papua New Guinea, which houses some of the best reefs in the Coral Triangle. For inspiration on some longer diving trips, check out our blog on the best places to dive in May.
Where to dive in June
While the Maldives might sport the odd shower over the summer months, the world's biggest manta feeding frenzy starts in Hanifaru Bay, meaning you'll spend most of your time underwater anyway. Fiji is also emerging bright and bushy into its summer season while the waters surrounding Gozo are starting to heat up - allowing for decent diving adventures closer to home.
Where to dive in July
Making its debut at this summer's Olympics in Tokyo, surfing just got sexy(er). Catch your own gnarly waves or body board in the whitewash in some of the most coveted diving destinations, from the barrels of Bali to remote swells in the Seychelles, mastering above and below the waves.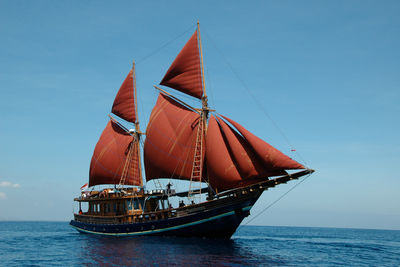 Where to dive in August
Join Nat Geo wildlife expert extraordinaire Jack Randal aboard luxury phinisi (traditional Indonesian sailing boat) Tiger Blue to ply the waters of Komodo in Indonesia. Taking place between 5 - 12 August, uncover the region's best sites, spending surface intervals indulging on barbecues on pink beaches. Heaven.
Where to dive in September
September will see the maiden voyage of the Arabian Aggressor to some of the least explored waters in the Red Sea. Running northern and southern itineraries across the vast seas of Sudan, divers will have the opportunity to see hammerheads, dolphins, manta rays and over 1,500 species of fish. Opt to board in November and you'll also see whale sharks as the liveaboard adds Djibouti to its ports of call.
Where to dive in October
Agatha Christie's Death on the Nile is out in October, and with Sharm El Sheikh open for business again Egypt is officially on the holiday hotlist. Over in Asia, the Banda Sea is smooth for sailing, and with blue whales and hundreds of hammerheads on the agenda, is one not to be missed.
Where to dive in November
Forget South Africa's sardine run, this November it's all about Mexico's secret sardine run. Pelagic Safari is introducing a brand new marlin expedition this November, which will take place in Magdalena Bay off Puerto San Carlos, where huge schools of sardines and bait balls congregate along with the predatory elusive striped marlin.
Where to dive in December
From pre-Christmas festivities to the big day itself, Boxing Day to New Year's Eve, December is one big raucous party. But rather than freeze it out in ol' Blighty why not toast on the shores of some distant paradise, be it the Caribbean with a twist (read: shark diving in the Bahamas), island-hopping across the Philippines or exploring some of the best wrecks in the world in Micronesia.
Where to dive in January 2021
Stay ahead of the Joneses by getting these destinations in the diary for January 2021. Spend New Year's aboard some of the best luxury liveaboards in Indonesia as your cruise across Raja Ampat; toast to NYE on the powder-white beaches of a Maldivian private island paradise or mingle with all the big marine animals aboard a liveaboard in Socorro in Mexico.
Discover the best places to dive in January
Interested in booking a diving holiday for 2020? Get in touch with our expert diving team to organise the trip of a lifetime.