We need to apologise. We've been keeping a rather large, very exciting secret which we are finally able to share: our brand spanking new brochure has landed (cue gasps and rapturous applause). Diving a little deeper (literally) into our favourite destinations, discover some of the ocean's best kept secrets, from newly discovered dive sites to sailing to the final frontier, alongside expert tips and tricks (think: how to take the perfect underwater photo). Request your copy here, and for those who simply can't wait that long, here are a few highlights…
Mapping Out Alphonse
If you were to study a map, we bet our bottom dollar you wouldn't spot Alphonse or the Aldabra group of islands. And yet these remote atolls in the Seychelles, with their wild, uninhabited islands and virtually virgin waters, have quietly played host to some of the most iconic marine species to grace the oceans. Think of them as the Maldives. On steriods.
Where the Big Things are: Socorro
There are very few places in the world where you are virtually guaranteed to dive with dolphins, both species of manta ray, enormous bait balls and a staggering ten pieces of shark. And there's only one place where, depending on the month, spotting whale sharks, humpback whales and hundreds of hammerheads is a very real possibility. Introducing the Revillagigedo Archipelago (better known as Socorro).
Psychedelic Coral Cities of Papua New Guinea
The best way to immerse yourself in a new destination is through its cities. Now picture a multicoloured marine city, where all walks (read: swims) of life survive and thrive surrounded by magnificent architectural wonders magnified against an ocean backdrop; these are the coral cities of the big blue. And some of the very finest underwater metropolises can be found in Papua New Guinea, which enjoys a prime position in the Coral Triangle, with none of the crowds.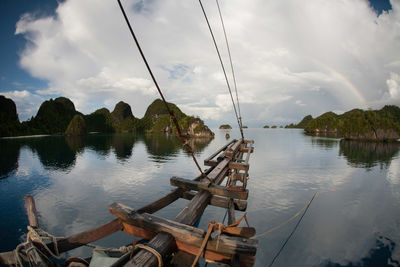 Sail Away with Me: Indonesia
If you want to truly get off-the-grid and discover some of the most remote, pristine dive sites in the world, all the while upping the dive count, then liveaboard diving is the answer. Set sail for the islands of Indonesia for the best of the bunch.
Small is the New Big: the Philippines
What if we told you that you don't need to board a spaceship to see alien life forms? That below the surface of some of the world's most remote and exotic seas tiny, weird and wonderful aliens of all shapes and colours thrive and flourish on underwater landscapes just as varied? This is the marvellous world of macro diving. And for the whole spectrum of colourful critters (think: technicolour nudibranch, hairy frogfish and more), head to the Bohol Sea off Dauin in the Philippines.
A Family Adventure in Gozo
According to legend, Odysseus fell under the seven-year spell of the sea-nymph Calypso on the rural island of Gozo. These days, families continue to be seduced by its sunny climes, beautiful coastline and endless adventures both above and below the water.
For the full spectrum of watery wonders, order our latest brochure here and prepare for your next adventure.