Summer. Even thinking the word brings on visions of Pimm's in the garden, the distinctive waft of barbecue and most of us Brits sporting some fairly interesting tan lines (read: burn lines). And thankfully Summer is finally on its way. But while the Great British Summer can be marvellous, it's fair to say it can also be - how to put this - fickle, at the best of times. Which is why it's good to have a Plan B, namely a summer holiday, in the pipeline. And it just so happens that some of the best dive destinations around the world are perfect during the summer months, but availability is going like hotcakes so the time is nigh to get booking, people! Here are our top six dive destinations this summer…
Fiji
Fiji is the soft coral capital of the world and the dive sites in the iconic Somosomo Strait in particular are world-class. Once you've had your fill of the colourful stuff (if that's even possible) then head over to Beqa Lagoon, renowned for its shark diving. On one particular dive you can see up to eight different species of shark. Above water, Fiji isn't bad either with some lovely boutique hotels and some of the best beaches in the world.
The Philippines
Although summer is technically the rainy season in the Philippines, the weather in the southern Visayas at this time of year is lovely. Expect calm sunny days with the odd shower here and there. The crystal clear waters of this region are perfect for spotting hard corals, turtles and reef sharks, to name but a few.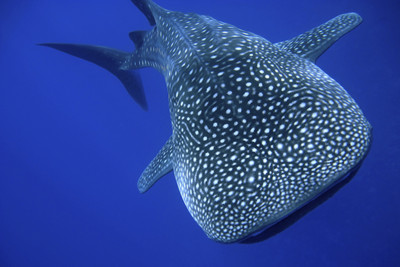 The Galapagos
Summer is whale shark season in the Galapagos and if diving with these gentle giants is on your bucket list, there are few more spectacular places to see them than here. The big fish in general is plentiful and the Galapagos isn't short of wildlife above the waves either. You'd better be quick, though, because availability for this summer is getting snapped up.
The Azores
The Azores is home to some of the best diving in Europe (think mantas, mobulas and makos) and we still have some very limited availability on our exclusive luxury liveaboard, Water & Wind, this summer. If you prefer to rest your head on dry land (and keep your bank balance in check) then there are some lovely hotels on the coast too.
Indonesia
Indonesia continues to be one of our absolute favourite destinations, playing host to epic scenery, beautiful beaches, fabulous food and friendly people. In the summer months, head to Wakatobi, Komodo (home of dragons) or northern Sulawesi, or do all three for a seriously cool combo.
Gozo
Gozo is the unsung hero of European diving destinations. Flying relatively under the radar, it enjoys wonderfully warm summers with clear, calm waters - perfect if you're beginners or want to take the kids. The wide variety of underwater landscapes includes caves, tunnels, reefs and wrecks, as well as the iconic Blue Hole. Above water it's all about exploring its charming villages and the surrounding countryside.